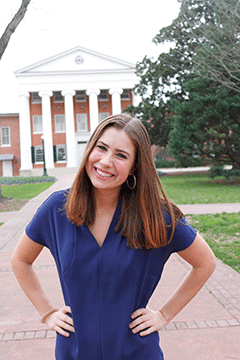 Gianna Schuetz

---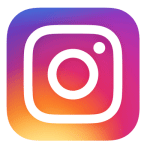 Follow Gianna on Instagram
---
Gianna Schuetz is a rare hybrid.  She is studying both theater and accounting to put together a curriculum that will advance her career goal: being the manager of a theater company.  Gianna has apprenticed at the famed Williamstown Playhouse, where a summer festival introduces audiences to new plays starring many well-known actors. Most recently, she was the state manager and lighting designer for a department production, and she will also be serving in that role for a production of Romeo and Juliet at the Ghostlight Repertory Theatre, a popular Oxford locale for performances.
When and why did you decide to study your major?
In middle school, I began getting involved in theatre and got bit by the theater bug. I am from Huntsville, Alabama, and there are a large number of very active community theaters there.  I was enriched by this environment, but I saw many organizations go bankrupt and have to close their doors.  I decided to double major in theater and accountancy.  My dream job is to be a director of finance for a theater company.
Do you feel a sense of community in your department?
Yes—100 percent! The Department of Theatre and Film is relatively small and we spend a lot of time together. If you walk into Isom Hall, where the department is, it's evident how close we are. The lobby is always filled with students eating, running lines, and having fun. The best friends I have made at college are members of the theatre department.

Do you feel that professors have mentored you?
I am on texting basis with a large number of my professors in the department! Michael Barnett, who is the chair of the department, has particularly been a huge mentor of mine. It was Michael who pushed me to try lighting design, which is now one of my biggest passions.
Have you been given out-of-classroom opportunities in your department?
I have been very lucky to have had many opportunities. I am a teaching assistant for Theatre 201, and I am also help hang and set up all the lights for each production. This year, I am actually working on every production in the department!  I've been a lighting designer and part of the costume crew.  This semester I'll be a stage manager.
What are your extracurricular activities?
I am currently the treasurer for the Associated Student Body, the director of fundraising and events for the Ole Miss Food Bank, the business manager for Ghostlight Repertory Theatre, and a group leader for the Big Event, the largest community service project at UM.