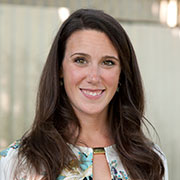 Adjunct Professor of Dance

Roxie Thomas Clayton is a native of Tupelo, Mississippi.  She received her Bachelor of Fine Arts in Musical Theatre from the University of Mississippi, where she was one of six dancers chosen for the Dwight Rhoden Choreography Project, which was then showcased at the Kennedy Center.  While attending school Roxie was extremely active in Mississippi: The Dance Company, where she was a featured soloist and choreographer.
Roxie completed her Master of Arts in Dance at Shenandoah University, where she studied with Alan Arnett, Ting-Yu Chen , Maurice Fraga, Kim Gibilisco, Elijah Gibson, Erica Helm, and Linda Miller. As a graduate assistant, Roxie taught courses in ballet and jazz. During her training at Shenandoah, Roxie traveled to Spain to participate in the Interdansa Tour where she had the opportunity to perform in towns in the Catalonia region of Spain.  She has taught ballet, modern, and jazz for North Mississippi Dance Center, Shenandoah Arts Academy in Winchester, VA, and InMotion Dance in Berkeley Springs, WV.  Roxie has been a guest teacher at the National High School Dance Festival in Norfolk, VA.
In the summer of 2009, she choreographed The Tempest and Iolanthe for the Oxford Shakespeare Festival for the University of Mississippi. Roxie created, directed and choreographed a two-hour dance concert, The Doniphan Project, at the Lyric Theatre in Tupelo, Mississippi.
Roxie was chosen to choreograph for the Eureka Dance Festival in December 2010, which led her to create for the Millennium Stage at the Kennedy Center in a program titled Unhinged in June of 2012. Before heading back down south in June 2013, Roxie was asked to be a guest choreographer for DancEthos, a well-known dance company in the DC area.
Roxie lived in Washington, D.C. for four years and worked at St. Andrew's Episcopal School as the Department Head of the Performing Arts and Dance Teacher. In June 2013 she moved back to her hometown and teaches dance as adjunct faculty at the University of Mississippi, Artist in Residency at Thomas Street Elementary School, and at North Mississippi Dance Centre.