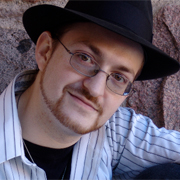 Master Electrician

Jeffrey Hannah is pleased to be joining the staff of Ole Miss in the position of Master Electrician. Originally from Troy, Michigan, Jeffrey holds an MFA in Lighting Design from the University of Illinois, as well as a BA in Theatre Performance from Oakland University, additionally he has completed internships at the Ozark Actors Theatre and Jeff Daniels' Purple Rose Theatre Company.

Jeffrey has served as the Krannert Center for the Performing Arts' Master Electrician for a variety of performances including MOMIX, The Kronos Quartet, the Bill T. Jones Dance Company, and served as the Master Electrician and Assistant Lighting Designer for the World Premier of Ralph Lemon's "How Can You Stay in the House All Day and Not Go Anywhere?". In addition to his work as a Master Electrician, Jeffrey is also a Freelance Lighting Designer and has designed professionally for the Champaign/Urbana Ballet Company, The Celebration Company at the Station Theatre, WILL T.V. PBS Urbana/Champaign, and has served as Lighting Designer and Head of the Electrics department at the Tibbits Opera House for the past three years.

When he is not working or designing, Jeffrey works on his website, reads books taken from the mountainous piles that fill his home, paints miniatures, and plays board games. He hates to be bored, luckily, he rarely is.