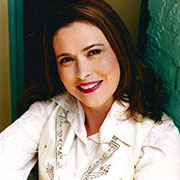 Instructional Assistant Professor of Costume Technology

Donna Buckley recently completed her MFA in Costume Design, at Wayne State University's Hilberry Repertory Theatre in Detroit Michigan and her BA from Oakland University in Rochester Michigan.
Prior to pursuing a MFA, Donna was the resident Costumer for Oakland University in Rochester MI.  During her 11 years at the University she designed for main stage shows as well as taught undergrad theatre classes.

Ms. Buckley has recently worked at the Utah Shakespeare Festival and has also worked in film.  She was the credited renaissance costume designer for the film All's Faire in Love, and worked on Disney's Oz the Great and Powerful, constructing clothing for the principle actors.