The department offers numerous cinema courses, in both production and performance.
Our department proudly supports the College of Liberal Arts' new Interdisciplinary Cinema Minor. With a large group of affiliated faculty from various departments contributing their expertise, the minor is designed to give you the opportunity and flexibility to explore the many aspects of both cinema production and cinema studies.
The minor provides students concentrating in cinema production a greater understanding of the hands-on experience involved in the core aspects of moviemaking, including acting, directing, producing, cinematography, screenwriting and editing. The minor provides students concentrating in cinema studies with the critical vocabulary and perspective to analyze motion pictures within larger artistic, cultural, historical, political, linguistic and global contexts.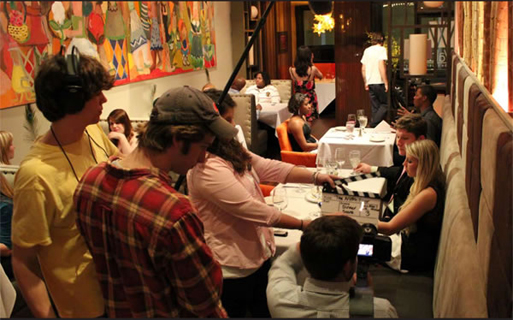 Whether you are interested in studying the way motion pictures are made or in studying the infinite variety of existing cinema, you will gain an understanding needed to pursue your artistic or academic goals. And because of the diversity of cinema content, analysis, technology and distribution, the Cinema Minor complements almost any major.