Our Bachelor of Fine Arts with an emphasis in Musical Theatre offers comprehensive training in vocal, dance and performance styles. With one to two mainstage musicals every Ole Miss Theatre season, the opportunity to perform in Ole Miss Theatre plays, Ole Miss Opera Theatre productions and msucials and plays produced by Ghostlight Repertory Theatre, a fully student produced theatre organization, you will have many chances to perform.
The philosophy of our musical theatre program is simple: To perform chorus roles, you have to be able to sing and dance. To land a lead role, you have to sing, dance and act. Our program emphasizes an approach to musical theatre training that prioritizes the importance of acting in song.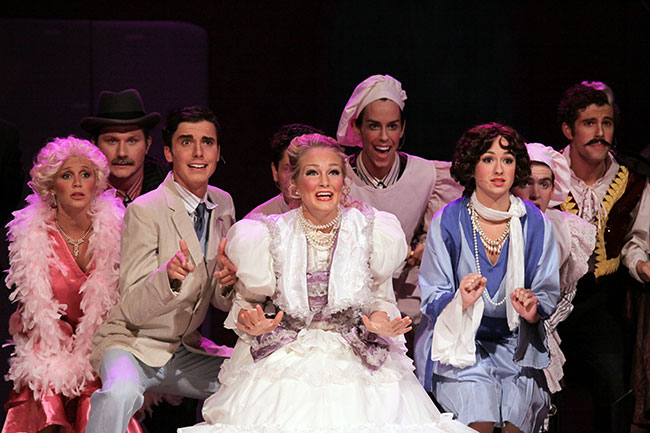 You will take three years of acting classes, which provide specialized actor training in all the major musical theatre styles, as well as three semesters of musical theatre performance studies that focus on how to act a song, the diverse styles of musical theatre and the basics of music. You will receive four years of dance instruction in styles such as tap, ballet, jazz, modern, theatre dance and composition. In addition, you have the opportunity to enroll in the acting studio program.
As an alumnus of our program, you'll be helped in your transition from student to professional by our well-established network of Ole Miss musical theatre graduates who can provide you with indispensable insight and connections.