In our Bachelor of Fine Arts in acting program, you will receive an education unlike any other in the country. Sophomores, juniors and seniors are trained in an immersive program that emphasizes acting, voice and speech, and movement with an emphasis upon incorporating these techniques into your performance through the integration of body, voice, and acting techniques. With a 1:6 faculty-to-student ratio, you are guaranteed individual attention.
Students have four years of training with individualized attention in role preparation, scene study, and script analysis. You will be schooled in Stanislavski-based acting techniques as well as trained in a variety of acting styles including Shakespeare, Chekhov, Moliere and commedia dell'arte.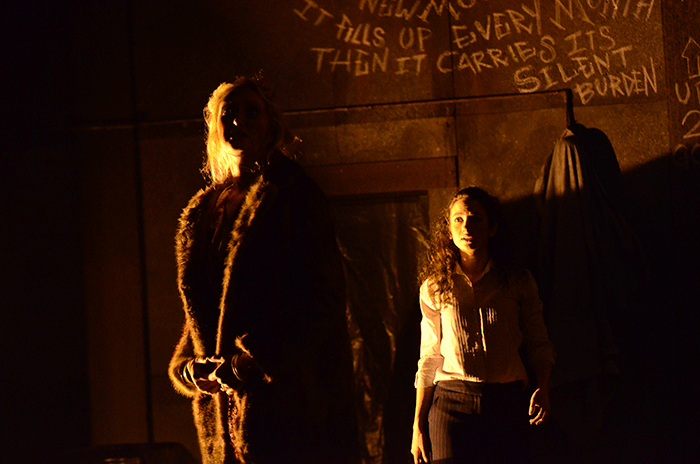 Instructors certified in Fitzmaurice Voicework and proficient in Linklater Technique will immerse you in a variety of vocal techniques with additional emphasis on speech and dialect training.
A certified Alexander Technique teacher and Laban Movement Analyst will instruct you in Laban Movement analysis for the actor along with period movement and dance.
All of this is taught as coordinated parts of a "whole" actor training program